lalizas Hose Pumps, Manual Suction 70002
Hose Pumps, Manual Suction
Lalizas
MADE IN GREECE
Diameter : 12.5mm
Length : 160cm
Hose wall thickness : 2mm
Flow rate : 3.5 GPM
This corrugated hose pump is great to outfit your boat for optimum customization and maintenance.
Allows quick and safe transfer of liquids from one container to another.
High quality and durable PVC material.
Suitable for gasoline, diesel, water.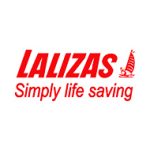 Availability: Out of stock