S.A.MART Selector Unit (DS-100)
Selector Unit
S.A.MART
Made in KOREA
When selector unit is applied with dual station, single lever control is used along.
It enables independent control over throttle and clutch from either main station or fly bridge station.
Before changing the station, throttle must be at idling position and clutch at neutral state.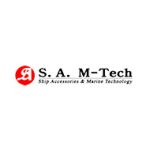 Availability: Out of stock